Join Us for Two Wheel Worship – Saturday September 6 2014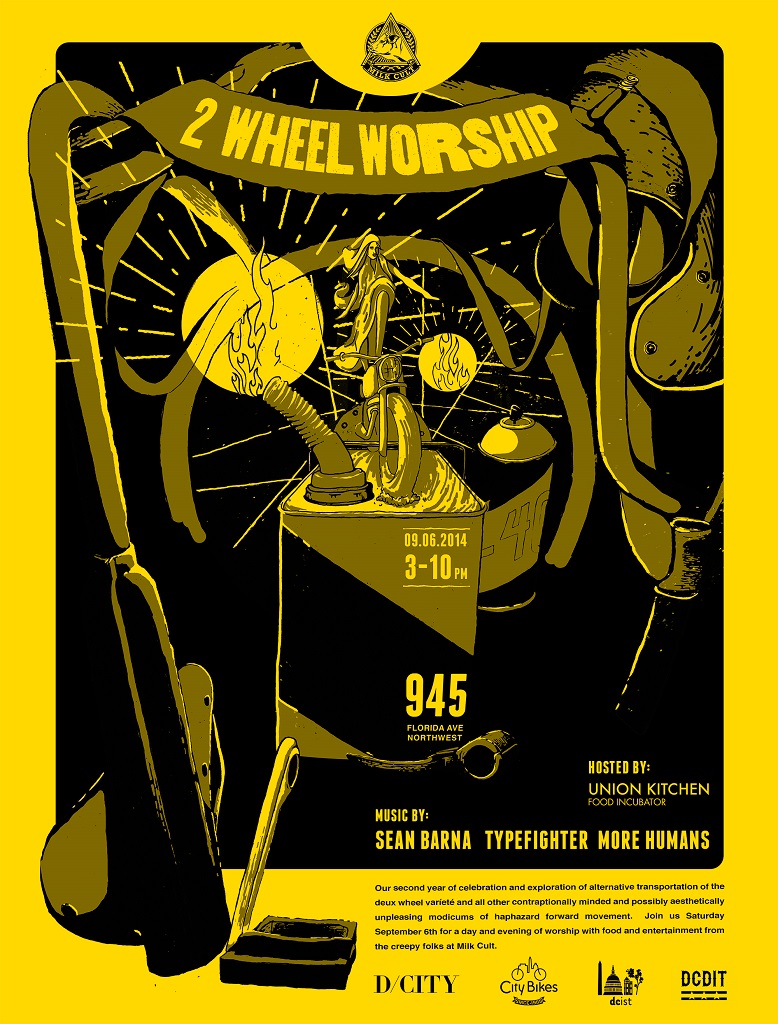 Roll on down and join us for food, drink, and all things two wheeled.  Motor or pedal, modern or vintage, everybody has a good time.  We will be giving out test rides on a prototype electric bicycle that we've put together, so come on by the tent and say hello.
This event is organized by Union Kitchen and our friends at Milk Cult DC.
We encourage you to RSVP over at the website  below so that the organizers know how much food to cook.  You can even get discounted drinks when you buy in advance.  Not bad.
http://bit.ly/1sVt5eK