Announcing Dunn Lewis Motorcycle Co.
Excited and nervous to be kicking off our new moto gear store this weekend: Dunn Lewis | MC.   Many thanks to the folks at Union Market for making this possible.  We're happy to be a small part of their big plans for the neighborhood.  We will be at 1270 5th Street NE, right up from Florida Ave and across from the main market.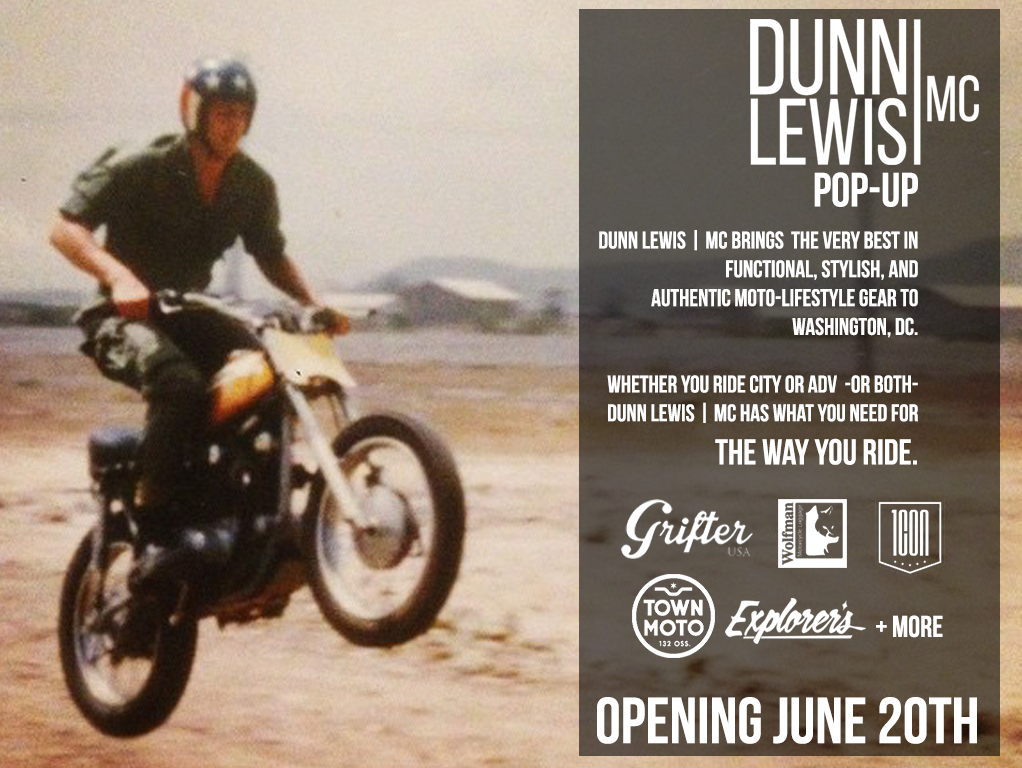 Our goal is to stock the very best motorcycle riding gear we can find, and we're starting to build an awesome list of brands for urban and adventure riding. If you make something for riders, let us know – we would love to carry it.  So far, we're rocking out with Grifter, Wolfman Luggage, Town Moto, Explorers, and lots more.
Dunn Lewis is also a Parts Unlimited dealer, which means we have access to their huge apparel catalog that includes brands like Icon and Alpinestars, not to mention tons of aftermarket part from the likes of Biltwell and Lowbrow Customs, as well as tires, batteries, fluids, and all the basics you need to keep your bike purring like a big angry kitten.
Join us at 3pm this Saturday 6/20 for our opening day party to get an early look at how things are shaping up.
Contact mason@dunnlewismc.com with any questions.