Local Builder: Bad Juju Vehicles
I met the Bad Juju guys last week, and I must say the "show bike" was what I've come to expect from show bikes: a wildly impractical piece of sculpture meant for looking pretty and not for riding.  But there were some very cool ideas on display as well as a very ridable looking little CB400 four which can be yours for around 3 grand.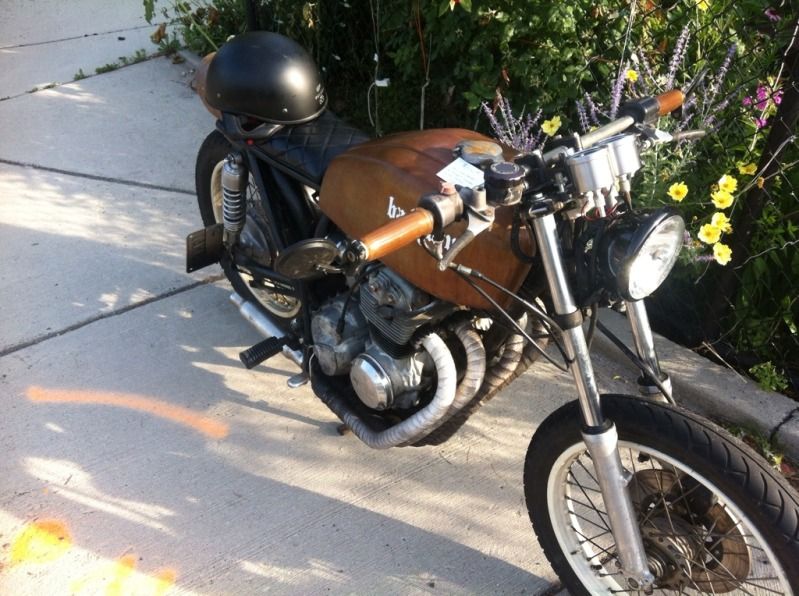 They also had some cool lamps made from moto parts and framed pics (mostly of the same cb400) available for purchase.
But now for the main event: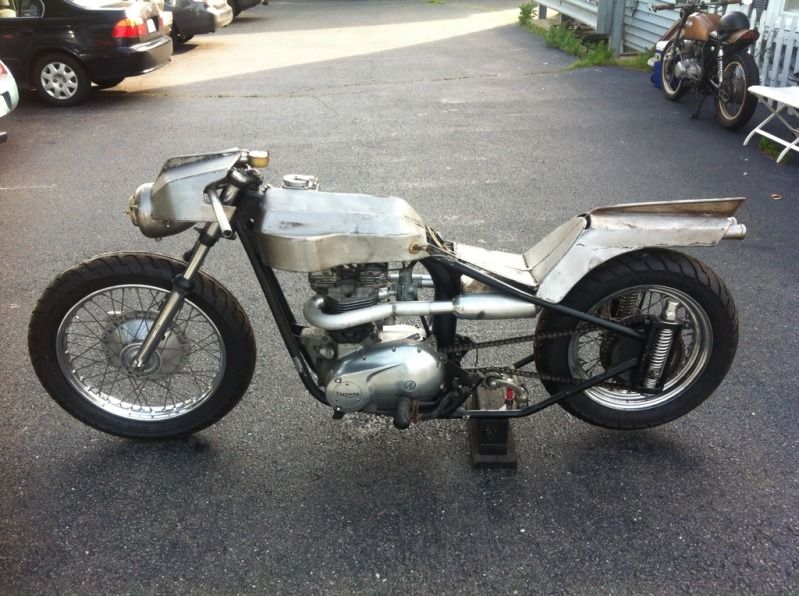 This unfinished Triumph based . . . spaceship thing was incredibly cool looking (very steampunk) and had some features that I hope to borrow on a future build.  First, the steel body work was framed up in thin rod and then the sheet was cut/bent/welded to fit over top.  Not the lightest way to go, but it certainly gave the bike a solid feel like it came from a single piece of metal.  The 2 into 2 undertail exhaust was particularly well done also, but my personal favorite is the "ignition key." Just a brass plate with a hole in it that happens to fit the head of a 1/4″ instrument cable.  The little plug is soldered up so it completes the circuit and the bike gets juice.  I'm rewiring my CB next week, so this might be what happens to my ignition.  To the 3 people who read this, please don't steal my bike…